COVID-19 Pandemic: Update information from Governor Cuomo and Federal United States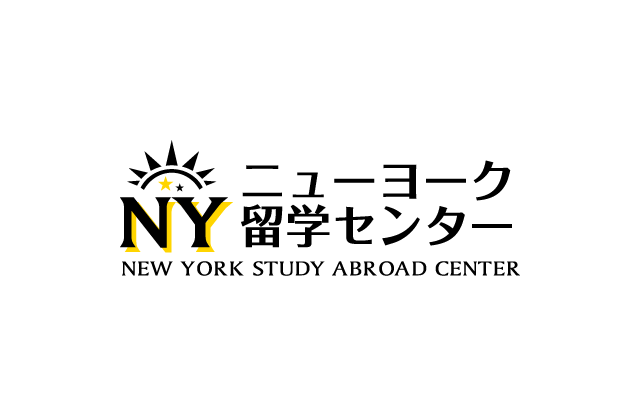 The World Health Organization (WHO) on March 11 declared COVID-19 a pandemic, pointing to the over 118,000 cases of the coronavirus illness in over 110 countries and territories around the world and the sustained risk of further global spread.
Amid Ongoing COVID-19 Pandemic, Governor Cuomo issued an executive order requiring that all schools and nonessential businesses have to closed since the middle of March. This will through May 15th.
●Reduce the spread of COVID-19 – Wash your hands.
Step 1: Wet hands with warm water.
Step 2: Apply soap.
Step 3: Wash hands for at least 20 seconds (including your palms, back of each hand, between fingers, thumbs and under nails).
Step 4: Rinse well.
Step 5: Dry hands well with paper towel.
Step 6: Turn off tap using paper towel.
●COVID-19: What you need to know about cloth face coverings.
A cloth face covering is a material that covers the nose and mouth. It can be secured to the head with ties or straps or simply wrapped around the lower face. It can be made of a variety of materials, such as cotton, silk, or linen. A cloth face covering may be factory-made or sewn by hand or can be improvised from household items such as scarfs, sweatshirts, or towels.
If you have symptom of cough or fever or shortness of breath, please Call 311 and talk with medical staff how you should address.
Update of COVID-19 below
Regarding DEOW NY office
DEOW NY office is currently closed until further NY state reopening notice. All office appointment for this time period will be cancelled.
We welcome your email inquiries about study abroad in NY and the U.S..
Feel free to email us. We appreciate your patience.
June 22nd, 2020
New York State releases guidelines for Phase 2 of reopening
New York has revealed guidelines for Phase 2 of its reopening plan and has laid out plans for how to get specific industries back to work.
Offices
Real estate
In-store retail
Car sales, leases and rentals
Retail rentals, repair and cleaning
Commercial building management
Based on the above-mentioned business with a large economic impact and a low risk of infection, it will be resumed in four stages by industry.
* Phase 1: Construction, manufacturing, wholesale, some retail, agriculture, forestry, fisheries
* Phase 2: Professional services, finance/insurance, retail, office work, real estate
* Phase 3: Restaurant, food service, hotel
* Phase 4: Arts, entertainment, recreation, education
About this detail, Please see the link below.

https://www1.nyc.gov/nycbusiness/

May 28th, 2020

New York State on PAUSE

Governor Cuomo announced the "New York State on PAUSE" executive order, a 10-point policy to assure uniform safety for everyone.

The 10-point NYS on PAUSE plan is as follows:
1) Effective at 8PM on Sunday, March 22, all non-essential businesses statewide will be closed;
2) Non-essential gatherings of individuals of any size for any reason (e.g. parties, celebrations or other social events) are canceled or postponed at this time;
3) Any concentration of individuals outside their home must be limited to workers providing essential services and social distancing should be practiced;
4) When in public individuals must practice social distancing of at least six feet from others;
5) Businesses and entities that provide other essential services must implement rules that help facilitate social distancing of at least six feet;
6) Individuals should limit outdoor recreational activities to non-contact and avoid activities where they come in close contact with other people;
7) Individuals should limit use of public transportation to when absolutely necessary and should limit potential exposure by spacing out at least six feet from other riders;
8) Sick individuals should not leave their home unless to receive medical care and only after a telehealth visit to determine if leaving the home is in the best interest of their health;
9) Young people should also practice social distancing and avoid contact with vulnerable populations; and
10) Use precautionary sanitizer practices such as using isopropyl alcohol wipes.
The maximum fine for violations of the state's social distancing protocol is $1,000.
About this detail, Please see the link below.

https://coronavirus.health.ny.gov/new-york-state-pause

–

April 29th, 2020

(NY State)Governor Cuomo's message

Please see the message from NY state Governor Cuomo on April 29th below.

The total number of inpatients on April 28th was 12,157 people, decreasing for 16 days, and the number of inpatients per day (3 days average) was 957 people, an increase of 4 people from the previous day, but 1000 people for 2 days. Fell below. The death toll was 330 people, became under 400 people for 4 days. It is true that progress is being positive, but given the examples of Singapore, which is approaching the second wave, and Germany, where the infection rate has risen from 0.7 to 1.1 in 10 days after the restart of socio-economic activities, so need to keep your eyes open.
New York's reopenning is based on facts and datas, we shouldn't bring up political or emotional elements, and will proceed in line with the 12 criteria set yesterday. In particular, it is important for hospitals to keep at least 30% of general and ICU beds available at all times, and to maintain the effective production number Rt, which represents the infection rate, at 1.1 or less.
Regarding inspections, last week we announced a plan to double the inspection capacity from 20,000 inspections to 40,000 inspections per day, and currently we are conducting 30,000 inspections per day. As a result, the number of virus tests per 100,000 people in NY is 154, which is far higher than other countries (Italy 955, Canada 69, US 61, UK 40, Korea 13). After that, the scope of inspection will be expanded so that New York City police and fire departments, paramedics, medical staff, transportation staffs operating subways and buses, and other essential workers can be tested for viruses.
In addition, the preliminary results of the antibody test conducted on NY city fire fighters and police officers (1000 people) were found, and the positive rate was 17.1% for fire fighters and 10.5% for police officers, respectively. there were. From April 29th, we will start antibody testing for transportation staff including subway staff (1000 people this week). On April 29th, an administrative order will be issued to reopen selective outpatient treatment (surgery) at hospitals in 35 counties in the state where the number of coronavirus infections is not expected to increase significantly.
In 62 counties in NY, 35 counties in which outpatient treatment can be restarted are as below.
Allegany, Broome, Cattaraugus, Chautauqua, Chenango, Delaware, Dutchess, Essex, Franklin, Fulton, Genesee, Herkimer, Jefferson, Lewis, Livingston, Madison, Monroe, Niagara, Oneida, Onondaga, Ontario, Orleans, Oswego, Putnam, Saratoga, Schoharie, Schuyler, St. Lawrence, Steuben, Sullivan, Tompkins, Ulster, Wayne, Wyoming, Yates

(New York mayor) De Blasio's message

Please see the message from New York mayor De Blasio on April 29th below.

As for medical equipment, we have stocks of masks, gloves, and ventilators until next week, but we do not know if we can take care of this week due to lack of surgical clothes. We would like to survive by receiving donations from the federal government so that local companies can produce 400,000 surgical commissions. In addition, the government will take measures for the residents of public housing (NYCHA), where the damage is serious. Six new inspection centers will be set up, and masks and gloves will be provided especially to the elderly. Meals will be delivered and 10,000 tablets will be distributed to access the Internet.In the future, more than 150,000 antibody tests will be conducted. The subjects were all of the health care workers, emergency personnel, carried out in a hospital or the like to the prospect of one month from next week in conjunction with the Federal Department of Health and Human Services. If you know that you have the antibody as a result of the test, you can engage in business with a sense of security. Other than that, antibody tests alone are not enough, and it is necessary to take measures such as keeping a certain distance from others.
Please refer to the following site for contact information when you find that you are not keeping a certain distance from others.
About this detail, Please see the link below.

https://portal.311.nyc.gov/article/?kanumber=KA-03299

–

April 22th, 2020

(NY State)Governor Cuomo's message

Please see the message from NY state Governor Cuomo on April 22th below.

Total number of inpatients on April 21 (15,599 people) and the number of inpatients per day (1,366 people) are decreasing throughout the state. The death toll was 474 people, which was below 500 people for three still days, but remains high. Our actions will affect up a few days, and it depends us to decide when to exit this pandemic.
The meeting with President Trump at the White House yesterday was very productive. I could discuss with them aside the political feelings and differences. The main issue of the meeting is financial support and inspection of the state, and the President understands my request, states that the next bill will consider financial support to the state, and bears the state's burden of FEMA activity costs. They agreed to the exemption (25%). This is a big deal for NY and I would like to thank the President. Regarding state financial support, Congress should also take responsibility.
The point to resuming socio-economic activity is "inspection / tracking / quarantine", but the president will double the number of possible inspections in New York from 20,000 to 40,000 on average a day. He agreed to cooperate with us. This number of 40,000 is the maximum number that can be inspected by the inspection equipment owned by 221 state research facilities.
Since a large amount of personnel is required to trace the past behavior of infected persons who were found to be positive as a result of the test, a large-scale organization (tracking army) was launched in collaboration with NJ and CT states, mainly in the southern part of the state. Bloomberg's former mayor, the Bloomberg Charitable Foundation, has invested $ 10.5 million to help launch an "inspect, track, and quarantine" program. The program will also involve'key strategies' in operations and Johns Hopkins University in online curriculum and training. In addition, NY State University and NY City University will collaborate to select from 35,000 medical students at both universities the potential followers.
Today is "Earth's Day", but in the area where infected people are concentrated, there are many factories that pollute the air and many minorities live. In particular, African communities have three times more asthma and bronchial disease than other communities, and many of them have worked in essential industries, resulting in a large number of infected people. This fact should be carefully considered when rebuilding a better society in the future.

(New York mayor) De Blasio's message

Please see the message from New York mayor De Blasio on April 22th below.

As for medical equipment, we have stocks of masks, gloves, and ventilators until next week, but we do not know if we can take care of this week due to lack of surgical clothes. We would like to survive by receiving donations from the federal government so that local companies can produce 400,000 surgical commissions. In addition, the government will take measures for the residents of public housing (NYCHA), where the damage is serious. Six new inspection centers will be set up, and masks and gloves will be provided especially to the elderly. Meals will be delivered and 10,000 tablets will be distributed to access the Internet.
This summer will be very different. However, we will continue discussions with Macy's so that we can hold an Independence Day parade on July 4.
Please refer to the following site for contact information when you find that you are not keeping a certain distance from others.
About this detail, Please see the link below.

https://portal.311.nyc.gov/article/?kanumber=KA-03299

–

April 20th, 2020

((NY State)Governor Cuomo's message

Please see the message from NY state Governor Cuomo on April 20th below.

The total number of inpatients yesterday was 16,213, which has continued to decrease for the sixth consecutive day, and other figures have been negative, so if it continues as it is, the infection peak will be exceeded, as described later.However, although the number of deaths yesterday was 507 and the number of hospitalized patients was 1384, it remains high.There is also concern about infection in nursing homes.
The number of inpatients (16,103 people) continue to decline. The next concern is how this reduction past the peak of infection will continue from two weeks to one month.
When reopening economic and social activities, it is important to set a high target value (Bar). Therefore, restarting business, schools, public facilities, parades, beaches, concerts, etc. should be carefully considered while controlling the infection rate.
From April 20, antibody tests for the presence or absence of new coronavirus immunity will begin at laboratories installed at 20 grocery stores in the state. Extraction tests will reveal the proportion of infected people and clarify the actual condition of the infection they are facing.
Thanks to all essential workers such as work on the front lines. Two-thirds of them are women, and three-thirds are low-income groups, which increases the infection rate among Hispanics and Africans. Talk with the federal government so that they can provide a 50% risk allowance to reward those front lines. We will provide medical services and diagnostic tests locally to people living in public housing in NY, which has a high population area.

(New York mayor) De Blasio's message

Please see the message from New York mayor De Blasio on April 20th below.

The number of inpatients per day is decreasing, but it is necessary to continue to prevent the COVID19 expansion. Therefore, we will cancel all unnecessary and urgent events (events such as parade concerts where people gather) until the end of June. Any event will be considered for postponement or discontinuation within the year, but safety is important. Cooperate well with the organizers for the larger Pride Parades, Puerto Rico Parades and Israel Parades.
About medical equipment, we have stocks of masks, gloves, and ventilators until next week, but I do not know if we coud manage this week due to lack of surgical clothes. For that reason, we would like to survive by receiving donations from the federal government so that local companies can produce 400,000 surgical commissions.
Emergency medical services (EMS) are gradually recovering. The number of emergency calls dropped from 6527 calls a day on peak March 30 to 3485 on April 18. In addition, the Emergency Management Agency (FEMA) arranged for 350 ambulances and reduced 100 last week. I would like to thank you for your cooperation.
Please refer to the following site for contact information when you find that you are not keeping a certain distance from others.
About this detail, Please see the link below.

https://portal.311.nyc.gov/article/?kanumber=KA-03299

April 19th, 2020

(NY State)Governor Cuomo's message

Please see the message from NY state Governor Cuomo on April 19th below.

The total number of inpatients yesterday was 16,213, which has continued to decrease for the sixth consecutive day, and other figures have been negative, so if it continues as it is, the infection peak will be exceeded, as described later.However, although the number of deaths yesterday was 507 and the number of hospitalized patients was 1384, it remains high.There is also concern about infection in nursing homes.
The numbers have been good for the past few days, but the fight against the coronavirus is still half-time. In the second phase, (1)Do No Harm, (2) Expand inspection (Be Smarter), (3) Build a better society (Learn the lesson), these are crucial facts under this situation.
In order to restart the state's socio-economics, it is necessary to check how many people in the state have been infected and recovered, and antibody testing is essential for that purpose. Therefore, next week, a wide range of antibody tests will be conducted in the state. At the same time, diagnostic tests will be conducted in cooperation with the federal government.
I would like to once again thank the 1.1 million health workers who work on-site in the state. We would also like to thank the surrounding states (NJ, PA, DE, CT, RI, MA) for their assistance. We will never forget their support. The infection is currently spreading in Massachusetts, sending 400 ventilators if needed.

(New York mayor) De Blasio's message

Please see the message from New York mayor De Blasio on April 19th below.

1400 volunteers will be sent to 40 hospitals and nursing homes to support the exhausted frontline medical personnel.
If you have recovered from coronavirus, please provide the plasma (Plasma) that is most needed to expand the system for antibody testing.
Police and park authorities will warn you if needed, when the climate is getting warmer but you are not keeping a certain distance from others. You will be fined up to $ 1000 if you do not follow the warning. Please understand that you do not want to impose a fine, but to protect your safety. If you find a violator, please contact the city.
Please refer to the following site for contact information when you find that you are not keeping a certain distance from others.
About this detail, Please see the link below.
https://portal.311.nyc.gov/article/?kanumber=KA-03299

Date:06.22.2020

Copyright © DEOW Resource Management all rights reserved.

Contact Info

【NY Office】

Mon to Fri 10:00~18:00